We all have our favourites. On some we agree, on some we don't but we all have our own unique tastes and that's what makes us special.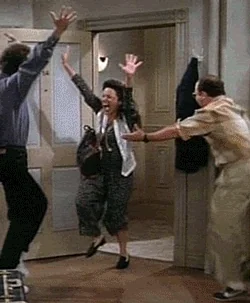 Today, I'll be mentioning my top ten favourite series of all time.
1.) Percy Jackson and the Olympians by Rick Riordan: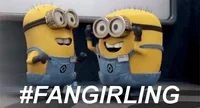 Whereas other peoples' favourite childhood books were Harry Potter, mine was Percy Jackson and the Olympians. A fantastic blend of magic, Greek mythology, sarcastic humour, and a main character you will absolutely root for, Percy Jackson had me spellbound until I finished the entire series. It's still my absolute favourite, even after three years. This brings me to…
2.) The Heroes of Olympus by Rick Riordan:
A sequel to Percy Jackson and the Olympians, the Heroes of Olympus brings you a whole new journey. This series provides a story that combines Greek mythology, Roman myhtology, magic, wit, and bravery that will leave you gasping for breath at the end. I do believe this series is for an audience a bit older, since Rick Riordan does tackle some dark concepts in these books but our characters remain as brave and strong and amazing as ever.
3.) Rebel of the Sands by Alwyn Hamilton: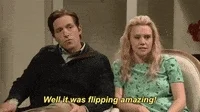 This is actually a series I read this year which pleasantly surprised me. I did go into this book series with low expectations for some reason but I ended up loving it. A relatable narrator, a flawed but perfect love interest, characters that I would love to meet in real life (not very often I can say this), beautiful writing, amazing world-building, and a fight for a great cause that had me biting my nails until the very last moment? Recipe for success.
4.) Throne of Glass by Sarah J. Maas: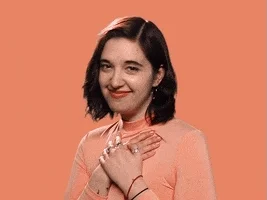 This is a series I think that people either love or hate. I happen to love this series. I understand that it's problematic at times but it still a story that's close to my heart. You know why? Character development. There is nothing I love more than a good character arc and Throne of Glass is brimming with realistic and understandable character arcs that I just loved.
5.) Chaos Walking by Patrick Ness: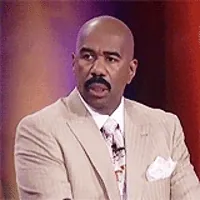 I am the type of person who really enjoys experiencing emotions during a story, and nothing has ever gotten close to providing me with the same experience The Knife of Never Letting Go had. Once again, you either love or hate this story but I fell in love with it. The typography, the writing style, the super realistic characters, and the fascinating world? Everything had me hooked. The titles were also so perfect, I still can't get over it. If only there was a fourth book…
I heard the Chaos Walking movie with Tom Holland is coming out January 2019. I really hope they don't mess this up…
6.) Magnus Chase and the Gods of Asgard by Rick Riordan: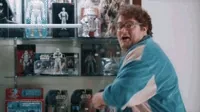 Rick Riordan once more. This guy is awesome!
Magnus provides the right amount of wit, adventure, charming villains, and interesting characters to keep you hooked forever. The teenage narrator is ranked just below Percy Jackson in my opinion. And that's pretty high on my list. Since Percy Jackson is my favourite character. Just a shame the series is finished now…
7.) The 5th Wave by Rick Yancey:
Once again, with this series, most people either fall into the hate club or love club. It's obvious in which club I'm in.
The 5th Wave really is one of my favourite series, which confuses one of my best friends since she hates it with a passion. I honestly just love the way the author explores humanity in this book series. What makes us human? Can humanity be stripped away? Can humanity be something that can be learned?
This is a story that made me think a lot. I know the prose irritates a lot of people but I adored it.
8.) Gone by Michael Grant:
This GIF is literally my feelings when it comes to this bookseries. Gone scares me but fascinates me at the same time. Once again, either hate club or love club. But another club joins this party, though. It's called the freaked out club. I am in both the love and freaked out club.
It still stays one of my favourite series. Brutal, scary, unreliable characters, and super scary villians? Addicting for me.
9.) The Dark Artifices by Cassandra Clare: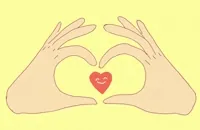 I can't tell you how much I love this series. This is only coming in as ninth because I'm still reading the last book. I really should mention all of Cassandra Clare's shadowhunter books but there really isn't space for everything. The Dark Artifices is my favourite so far, I have to admit. But I still adore all the main characters from The Mortal Instruments and The Infernal Devices. I think I mentioned this book on this list because it includes almost all the characters we've met in the shadowhunter world and that's fantastic.
I'm in love with all of Cassandra Clare's characters and I'm game for anything she writes.
10.) Harry Potter by J.K. Rowling: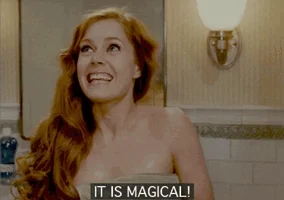 Of course, Harry Potter made my list. It is last, though, since it's not my most favourite of all time but I still really loved it. Harry Potter just taught me so much and I am the person I am today because of these books. Once again, I know these books are problematic at times but the message is one that really tugs at my heart strings.
So these are my favourite series of all time (so far). I couldn't add some books because their series still aren't finished. I would have added Childredn of Blood and Bone or Caraval but they haven't finished even though I thoroughly enjoyed them.
What are your favourite series of all time? Comment down below!