Hi!
Welcome to the first chapter in my Writing Journal!
So, why am I doing this? To document the discoveries I had made in the last three years about writing.
Quick facts about my novel-in-making:
It's epic/ high fantasy with magic from the very beginning and is YA.
I am currently standing on 13 349 words, which is the equivalent of 29.7 pages.
I have five main characters, namely four women and one teenage boy.
How did my book writing journey begin?
I'm glad you asked. So, it was the summer of 2015, almost the end of December and I'm on Youtube watching Sia's music video Alive. There is a great crack of thunder and BOOM. The lightning strikes down and our wifi router is fried. Gone. Broken. And I just sat there, watching the music video until it says, "No internet connection available."
What was I going to do now?
Suddenly, out of nowhere, a blue icon at the bottom of the screen starts jumping up and down because of some random notification the app had received. I clicked on it and opened Word. I was bored. What did I do?

I started thinking about writing a story.
Mind you, I had been eleven at the time. I had just finished binge-reading Gone by Michael Grant and The Maze Runner by James Dashner (which are both fantastic series you have to read) and an idea had swirling around in my subconscious for a while. I decided to put it down on paper.
My first draft started out as a dystopian/ sci-fi story back then. Sort of like a cross between Gone and The Maze Runner. I had earlier read the blurb for Lord of the Flies, which had also sounded like a great concept to me.
My first draft was about these kids who were trapped in a place with no adults. They escaped only to find they were being experimented on by scientists because they (the kids) had been genetically engineered.
*cringe* I know.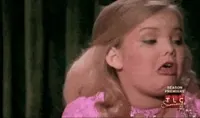 I sometimes go back to read the drafts if only to laugh at myself. Then I started reading Percy Jackson and the Gods of Olympus by Rick Riordan, Throne of Glass by Sarah J. Maas, and The Mortal Instruments by Cassandra Clare. And I started wondering, Since I'm a bit useless with science fiction, why not introduce the concept of magic?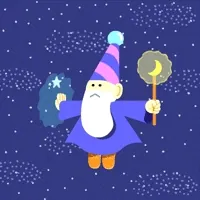 Magic, in my opinion, is a fickle thing. And the only books I have read that classifies magic by a perfect system is Six of Crows by Leigh Bardugo, which I had read lately. You can go check out my reviews if you have read them.
Magic, in my opinion, is also a very flexible thing. You can create your own systems and laws and no one will stop you because its your own world that you've created and you've created the laws of this world.
So, after unfinished drafts and unfinished drafts, I finished (I think it was the seventh) draft and thought, This is it. Finally, after two years, I was going to become a self-published author at the age of fourteen.
But, of course, that draft was not ready for anything, especially publishing. Me being so happy to actually have finished a draft, I didn't wait before I self-published it on Amazon and sent a review-request to all the popular reviewers on Goodreads.
*sigh*
What. An. Idiot. I. Was.
I think I did this seven months ago. I was so, so, so proud of myself until I reread the manuscript a month later.
*such a massive cringe there is no gif available to convey my emotions*
One of Stephen King's awesome twenty tips was that you should let your manuscript simmer for about a month before revisiting it. I should have heeded great advice like that from a successful, published author.
After stumbling across the fifth typo, I immediately took my book down from Amazon and wallowed in shame for a while. Then I took a look at my novel and realized why it really wasn't such a great book:
It was super cliché.
Lots and lots of typos.
Only 36 955 words/ 82 pages, which is even shorter than the average novella. High fantasy manuscripts are supposed to hit the hundred thousand word mark because there is so much world-building involved.
My writing was so stilted, not even the person with the strongest will would make it through my manuscript.
I left writing alone for about two months to gather my courage again before I began. Then I started researching about how to improve my book. Why was my novel so short? Because I skimped on my character development and world-building. How do I overcome my struggle to write? Plan out what needs to happen next. Maybe your scene is lacking something. Should I map out my story? Definitely. There is lots of fine detail you think you'll remember but will forget in five seconds. I had started writing short stories on Wattpad to try out other genres and to improve my writing in those areas. I had gotten myself a little writer's notebook to jot down the tiny, insignificant details that matter a lot to me.
Writing is definitely not easy. In any genre (except maybe if you're writing non-fiction). You wanna know why? Because in your mind, you are creating an entirely new world that no one has ever heard about. You are creating new people with new personalities and new backgrounds. You write to transport yourself to a new world where you are in control of what's happening. You literally create an alternate universe in your mind.
That's pretty amazing, right?
It's quite addicting, as well, which is why I write. I want to write the book I want to read. Stephen King said, Write for yourself.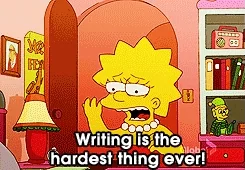 It's also quite hard. Writing is like a sport. The more you do it, the better you'll become. Writing is lots and lots of practice, and lots and lots of hard work.
This is how I began writing. Do you have your own story? Share it down below in the comments!